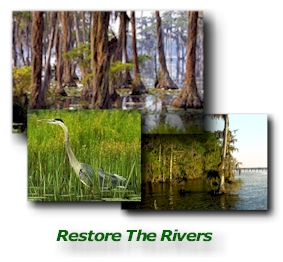 Kimball Environmental projects are a collaborative effort that combines applied scientific and economic research, community outreach, on-site restoration, and the development of long-range conservation and management strategies and tools.
Creative solutions that facilitate restoration of impared waters.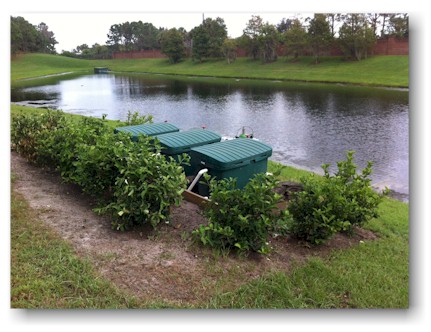 Nutrient Removal - Stormwater Ponds
Our team has developed an innovative side-stream based filtration system that utilizes a proprietary phosphorus removal filtration media and delivery design. Our Ultra-PhosFilter system design focuses on capturing phosphorus upstream at its source.
Projects address such diverse resource concerns as sediment removal, native species restoration, irrigation efficiency, and improvement of in-stream flow. All projects involve public-private partnerships and engage local communities, demonstrating proven restoration practices, and leveraging significant resources to benefit the watersheds.
Geotechnical Engineering and the Geological Sciences
We can provide geotechnical services for all aspects and phases of your projects including site exploration, site characterization, laboratory testing, engineering analyses, and geotechnical support during construction.
Restoration services also include upland and wetland ecological studies, wildlife assessments, endangered and threatened species permitting and relocation, wetland delineation, wetland permitting, wetland mitigation design, upland and wetland habitat enhancement and restoration and DRI studies.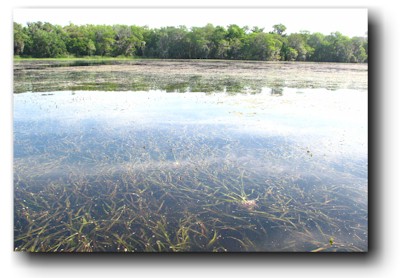 Stormwater, industrial effluent, dams, diversions and other human uses such as grazing and logging have significantly altered the character of many of our nations rivers and lakes, radically changing flow patterns, channel topography, vegetation and habitat for aquatic species.
In support of efforts to preserve water quality and riparian habitat, our scientists from a variety of disciplines are applying their expertise to advance the fundamental science, tools and techniques of watershed restoration.
Nutrient Removal

Sediment Removal

Native Species Restoration

Irrigation Efficiency

Improvement of In-Stream Flow

Upland and Wetland Ecological Studies

Wildlife Assessments

Endangered and Threatened Species Permitting

Endangered and Threatened Species Relocation

FFWCC Authorized Gopher Tortoise Agent

Wetland Delineation

Wetland Permitting

Wetland Mitigation Design

Upland and Wetland Habitat Enhancement and Restoration

Development of Regional Impact (DRI) Studies.